Let's be honest, we work out in the gym to look good, not just for ourselves, but to be as attractive as humanly possible. What guy doesn't love a girl checking him out? Fact is, we all instinctively make judgments quickly based on appearances. Would you like to know what features drive women wild?
Let's reveal where a women's eyes go first. According to new studies, these are the answers, and some of you guys out there may be surprised….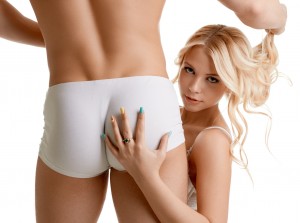 1. Buttocks – That's right guys, she's all about that bass! Women like a good, firm ass as much as we guys do. They love a nice curve and all agree that the shape is what is most important.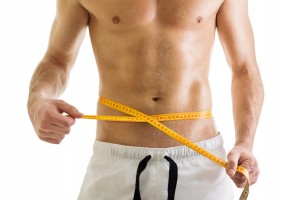 2. Slimness – Most men in the reverse poll thought muscular arms would be at #2, yet that feature (gasp) didn't even make the top ten. Although strong arms are traditionally a sign of an alpha male, times are changing and men are now under pressure to stay thin. (HUH?) Women have obviously lost their minds since they now pick the Ryan Goslings over the Jean-Claude Van Dammes. Maybe it's just a phase, but arms are out and thin is in. I can't believe I just typed those words.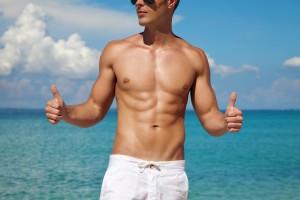 3. Flat stomach – Well, this reminds me of #2, yet I'm guessing we can finally talk about a six-pack? Women definitely want to stroke their fingers down your abs and not see the Pillsbury Dough Boy. They also seemed to agree that sitting around drinking beer and playing video games isn't sexy. Wait…no more GTA???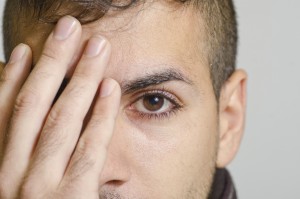 4. Eyes – This is way more popular than most of us guys realize. But, I mean, we all like a pair of sexy eyes looking at us. So, it's not that crazy. Women claim they are all about some soulful peepers. And, again, Mr. Gosling tips the charts, with Bradley Cooper not far behind. If only I had played the lead in The Notebook…the world would be a better place.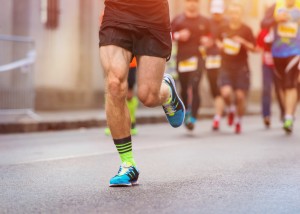 5. Long legs – Okay, well this one I can't help. Being 5'7″, my legs are not long by any "stretch" of the word. But, needless to say, women dig a man who has a nice stride in his walk and additionally men who are taller. I totally lose this category. Time to invest in stilts.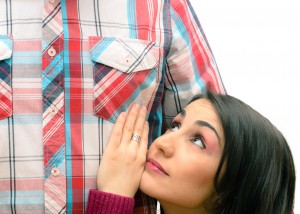 6. Height/Tallness – Wait one freaking second. Wasn't this #5? Obviously not. There must be a bunch of short guys with long legs running around somewhere. The average height for men is 5'8″ and for women it's 5'4″. The good news is that many women just want a man taller than they are, even when they're in heels.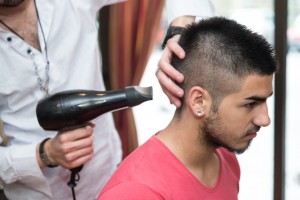 7. Hair – Don't freak out just yet. Some women don't mind a bald head on the right guy (think: Dwayne "The Rock" Johnson). But, women definitely enjoy hair in general. They want to run their fingers through it, pull on it during sex and they also said it needs to have a great style. No worries if you're thinning, there are some really great all-natural hair loss solutions you can use to get it back!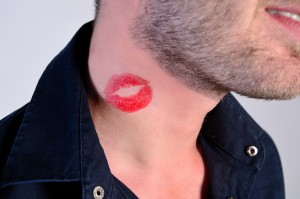 8. Neck – Seriously? I would have never thought about this one at all. No wonder men are from Mars and women are from Venus. Women like a good neck for some hot nuzzling. They like a man who smells good and has a rough edge of stubble. Women agree there is something very masculine about the male neck. Who knew?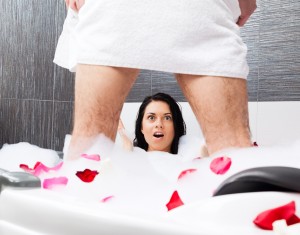 9. Penis – I was beginning to wonder is this was even going to make the list! It appears our manhood is overrated by us. While there's no doubt it's important, many women actually aren't mega concerned with the way it looks. They care about how it performs more than aesthetics. So, it's okay to have a compact car with a dent on the side as long as it drives like nobody's business.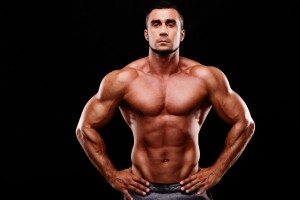 10. Muscular chest/shoulders – I would have bet my paycheck this would have beat out the neck. Still scratching my head over that one. In reverse polls, many men thought this would be women's #1 pick. Not so. I hate to break it, but it appears many women don't like the hyper-muscular, steroids, work out 10 times a week look. They do love muscles (sigh of relief), but the real issue for them is that they don't want a man who spends more time admiring his biceps than they do.
Just remember, this doesn't account for every woman out there. Obviously, no one is created equal and my opinion of hot (Rachael Leigh Cook…oh yes, oh yes indeed), may not be your opinion of hot. We all have different tastes of what is sexually attractive to us. You have people with red-head fetishes and then others who are anti-gingers. You just never know, so my advice is to be YOU and the right person is gonna dig you hardcore.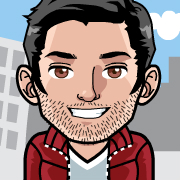 Written by: Tristan "Lucky"