Ever wonder where the name Ripped Science came from? Building muscle and getting mad gains isn't rocket science, but it's actually bio-science. Today we're going to help you learn 5 mistakes that are killing your gains.These mistakes are easy to correct, but only if you're honest with yourself. So, pay attention!
Mistake Number One:
You're Not Listening To Your Body
You're about to sprint into the gym for a big chest day, but your triceps and front delts are hollaring at you from yesterday's shoulder workout. You stayed up until the wee hours watching back-to-back episodes of Family Guy and you feel like the new member of The Hangover gang. What do you do?
Many #gymfreak4 life guys will hit it anyway. I mean, doesn't everyone say, "No pain, no gain?" Which is true—to a point. There comes a time when you're only stacking abuse on top of abuse.
You need to listen to your body and what it's asking—or screaming at you. Maybe it's saying that a day of straight-up, no-strings-attached rest is necessary.
Or perhaps it's telling you that knocking against the ceiling of your abilities every day isn't the way to go, and that a program with a bit more rest time is a better fit for your abilities and lifestyle.
Athletes learn and improve. You know who doesn't? Injured athletes. Muscle tears, strains, and systemic over-training will all cost you time and muscle mass. Don't give up performance in the name of ego! Trust me on this. Been there, done that.
Mistake Number Two:
Not Mastering Mind-Muscle Control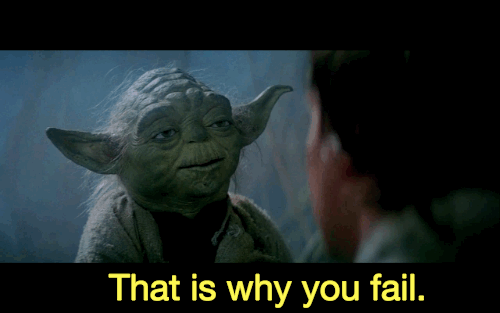 Maybe because of all the intense (and sometimes hilarious) faces that people make in the weight room, it can be easy to forget how much fun training actually is. It's like a playground for adults, with every station offering a different adventure.
With so many options to choose from, it can be tempting to simply move from station A to B, push weights from points A to B, and trust Yoda that it's working. If you've accomplished everything pages 42-45 of your muscle mag said to do, the workout was a success, right?
Yes and no. In reality, half the battle is the process. If you really think about each muscle fiber squeezing and contracting as you lift the weights, you'll dial into the zone and work the muscles you aim to. You'll maximize the time under tension (TUT), which is a proven way to grow. Allowing stronger muscle groups to take over a movement pattern is the fastest way to miss out on gains in the muscle you actually trying to target.
Learn how to really focus and tune in on a muscle, and you'll see an instant boost in how your workouts feel and your body grows. May the force be with you!
Mistake Number Three:
Not Staying Accountable During the Weekend
Staying accountable during the week isn't a problem. Most guys get into a scheduled routine that is relatively constant and can control when and what they eat, usually avoiding major diet no-no's.
Then the weekend hits, and you find yourself out with friends putting back some cold ones with cheeseburgers and basket of loaded tots. Even if you just go out and "let loose" one evening each week, you can seriously set back your physique goals—especially if alcohol is involved.
A drink or two is one thing, but let's get brutally honest: Getting straight-up drunk on a regular basis has no place in a serious athlete's life. And if people are telling you that you have a problem, fact is, you probably do. Compromise happens in fitness and in life, but it's still up to you to decide what's most important to you.
Are you willing to sacrifice maximum gains in order to redefine a cheat day to meet your lifestyle? Or, is making the absolute most progress possible a top priority? If it is, then you'll want to think about being the designated driver next time.
Mistake Number Four:
Overdoing Cardio to Stay Lean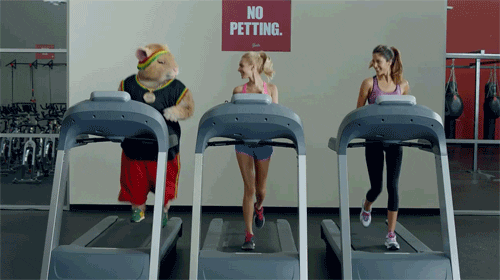 A lot of people say you don't need cardio at all and that setting foot on a treadmill or biking a trail is going to cost you gains and leave you skinny-fat. Eh, I'm not a 100% believer. Cardio does serve a purpose in most programs, but it's definitely possible to overdo it, particularly if you do hours of it every week in order to "stay lean" while trying to bulk. You're doing two different concepts: leaning out and bulking up. It's like a gym comedy routine.
First, overdoing cardio training can dramatically decrease your energy to produce the growth stimulus you need during your lifting session. Remember, it's TUT that really pushes muscles to grow and you need energy to produce it. And if you're eating to build muscle, you especially need to maximize your strength training, otherwise; you set yourself up to add fat where muscle should be.
Second, too much cardio stacked on top of weight training can also cause your testosterone levels to drop. . . *gasp*. Men who have low T levels tend to maintain higher body fat levels and lower levels of total lean mass. Those are two mega strikes against overdoing cardio.
While trying to get mad gains, stick to high-intensity interval training for cardio—provided that it doesn't interfere with your recovery. Save the low-intensity cardio for other training cycles throughout the year.
Mistake Number Five:
Under-Emphasizing Calories and Over-Emphasizing Protein
When someone tells their trainer that they're struggling to add muscle, the immediate reply is to consume more total calories—a great suggestion. But in the quest to both stay lean and add mass, trainees too often try to perform an elaborate macro-nutrient dance where they shoot protein intake through the roof while cutting carbs and sometimes fat. Mucho bad idea, bro.
Too many people go to the gym and train hard, but don't eat enough calories to support gaining muscle mass and size. I have fallen victim of this in the past while trying to keep my body fat low and abs showing. I would virtually strip out all carbs for long periods of time. All this did was kill all the gains I made over the previous few months.
There's no denying the importance of protein in any mass-building diet, and sure, you'll need more of this crucial macro-nutrient than someone who's a couch potato. Just remember that carbohydrates are what the body uses as fuel while it works to assemble protein into new muscle tissues.
If you don't have enough carbs, the protein you eat won't be put to good use. Likewise, fats are required for optimal hormonal levels, and your hormones are the foreman of your body's muscle construction crew.
So when aiming to build muscle, eat more of everything, not just more protein. Once you reach 1-1.25 grams of protein per pound, step back and make sure you do not neglect another macro-nutrient.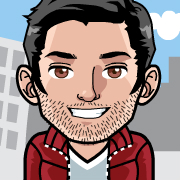 Written by: Tristan "Lucky"
www.Ripped-Science.com