STOP. Before you read any further I am going to emphasize that this is not some "crunchy granola" article telling you to go dress like Gandhi and start chanting random words like "om" with bells gonging in the background.
Hell no.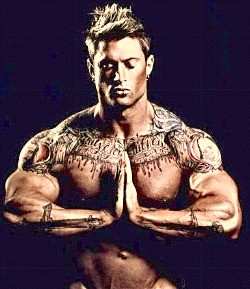 Yes, this article is about meditation, yet it discusses how meditation has actually helped bodybuilders obtain more physical strength (ie: Gains, son). Do I have your attention now?
Meditation is especially important for: Type A personalities, worriers, sleep-deprived individuals, evening over-eaters, hyper-active guys and the over-worked and under-played.
DID YOU KNOW? These are the rewards of daily meditation:
1. Lowered risk of over-training
2. Reduced stress hormone concentrations like cortisol and aldosterone
3. Higher DHEA-Sulfate as well as increased testosterone and growth hormone response to stress
4. Improved kidney function, lower sodium-potassium ratio and reduced urinary loss of calcium and zinc
5. Remarkable success getting off drugs, even after being dependent
6. Enhanced immune function
7. A shift toward fat oxidation "fat burning"
8. Enhanced reaction time
9. Improved focus and sports performance
10. Improved carbohydrate metabolism
11. Reduced evening-time overeating and better chance for long term weight loss
12. Slowed biological aging (according to biomarkers) up to 5-12 years
13. Improved antioxidant effects indicated by 15% lower lipid peroxides
14. Ability to levitate and dead lift using chopsticks. (well, maybe)
Surprised? I bet. It would sound like a joke if all of the claims didn't have the hard science to support them. Every one of these 14, I mean 13, claims is scientifically referenced below and not just subjective, hopeful delusions. Meditation can do wonders for your mind AND body.
Young Grasshopper – Begin Here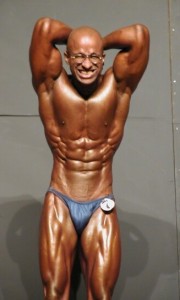 The first thing you have to do is stop the internal dialogue that chatters beneath the surface of our every day lives. The thoughts filled with worry, the internal debates, the racing thoughts at bedtime and the constant replay of the fight you had with your girlfriend.
How do we get our brains to shut up? Well, there's a space between our thoughts and you basically have the objective to make that space grow longer and longer with practice. A chatter-free mind is an unbelievably focused mind that spills over into physical benefits as listed above. I know it sounds virtually impossible and may even feel that way in the beginning, but I assure you that after practice, you can find silence and it's a beautiful thing, my friend.
Shut Up, Mind!
Step 1. Focus on your breathing. Focus ONLY on your breathing. Breathe in through your nose slowly, breathe out through your mouth slowly – in and out – repeat. Yes, I do keep my eyes closed and do this usually in my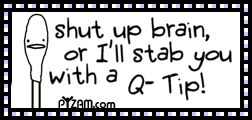 bedroom with as little outside distractions as possible, including light distractions. I don't sit all yogi master with my thumbs pressed against my third finger resting on my knees in romantic candlelight with burning incense – I simply lay flat on my back in the comfort of my bed with my arms resting at my sides or my hands entwined resting on my stomach.
Step 2. Sometimes, I listen to guided meditations. Some of the best I have found are actually on YouTube. There are a bunch of different types of meditations and you definitely want to go by the user reviews on the videos. You can also find some great websites that have videos and MP3 files. If you don't want to hear someone talking, you can find mediation sounds / music.
If you want to learn to meditate with a fellow bodybuilder, check out Ben Pakulski's video with Alvin Brown (Peak Performance Coach) – click here
Still think I'm full of sh*t?
Then, check out these other bodybuilders talking about meditation right on the bodybuilding.com forum: click here
Or, you can read bodybuilding.com's article about "mindfulness" (mindful lifting) which includes meditation: click here
There are plenty of websites, articles and forums discussing bodybuilding and meditation. This isn't some new thing I'm writing about.
The way I look at it, you'll never know until you try it respectfully. I once thought the whole thing was just some crazy-talk from old hippies holding crystals in Sedona, AZ. But, then I decided to try it out for myself and realized I was reaping mega benefits from calming my mind and allowing my body to become fully alert. It's not just your body that changes. Your life changes.
And….
your workouts will never be the same, my friend.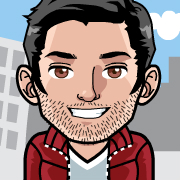 Written by: Tristan "Lucky"
References and Further Reading
1. Aikens, J., et al. Psychological predictors of glycemic change with relaxation training in non-insulin-dependent diabetes mellitus. Psychother Psychosom. 1997;66(6):302-6.
2. Fehr, T. Therapeutically relevant effects by transcendental meditation? Psychother Psychosom Med Psychol. 1996 May;46(5):178-88.
3. Glaser, J., et al. Elevated serum dehydroepiandrosterone sulfate levels in practitioners of the Transcendental Meditation (TM) and TM-Sidhi programs. J Behav Med. 1992 Aug;15(4):327-41.
4. Golay, A., et al. New interdisciplinary cognitive-behavioural-nutritional approach to obesity treatment: a 5-year follow-up study. Eat Weight Disord. 2004 Mar;9(1):29-34.
5. Infante, J., et al. ACTH and beta-endorphin in transcendental meditation. Physiol Behav. 1998 Jun 1;64(3):311-5.
6. Jevning, R. Integrated metabolic regulation during acute rest states in man, similarity to fasting: a biochemical hypothesis. Physiol Behav. 1988;43(6):735-7.
7. Jones, B. Changes in cytokine production in healthy subjects practicing Guolin Qigong : a pilot study. BMC Complement Altern Med. 2001;1(1):8. Epub 2001 Oct 18.
8. Kellmann, M. (Ed.) Enhancing Recovery. 2002; Human Kinetics Publishers: Champaign, IL. pp.65-66.
9. Kesterson, J. and Clinch, N. Metabolic rate, respiratory exchange ratio, and apneas during meditation. Am J Physiol. 1989 Mar;256(3 Pt 2):R632-8.
10. Levenson R., et al. Voluntary facial action generates emotion-specific autonomic nervous system activity. Psychophysiology. 1990 Jul;27(4):363-84.
11. Loehr , J. Mental Toughness Training for Sports. 1982. The Stephen Greene Press: New York, NY. pp. 82, 123, 181
12. MacLean, C., et al. Effects of the Transcendental Meditation program on adaptive mechanisms: changes in hormone levels and responses to stress after 4 months of practice. Psychoneuroendocrinology. 1997 May;22(4):277-95.
13. Monahan, R. Secondary prevention of drug dependence through the transcendental meditation program in metropolitan Philadelphia. Int J Addict. 1977 Sep;12(6):729-54.
14. Nagler, W. and Androff, A. Investigating the impact of deconditioning anxiety on weight loss. Psychol Rep. 1990 Apr;66(2):595-600.
15. Pawlow, L. et al. Night eating syndrome: effects of brief relaxation training on stress, mood, hunger, and eating patterns. Int J Obes Relat Metab Disord. 2003 Aug;27(8):970-8.
16. Pawlow, L. and Jones, G. The impact of abbreviated progressive muscle relaxation on salivary cortisol. Biol Psychol. 2002;60(1):1-16.
17. Quackwatch.com
18. Schnieder, R., et al. Lower lipid peroxide levels in practitioners of the Transcendental Meditation program. Psychosom Med. 1998 Jan-Feb;60(1):38-41.
19. Sudsuang, R., et al. Effect of Buddhist meditation on serum cortisol and total protein levels, blood pressure, pulse rate, lung volume and reaction time. Physiol Behav. 1991 Sep;50(3):543-8.
20. MeditateBodybuilding.net
21. Wallace, R., et al. The effects of the transcendental meditation and TM-Sidhi program on the aging process. Int J Neurosci. 1982 Feb;16(1):53-8.
22. Walton, K., et al. Stress reduction and preventing hypertension: preliminary support for a psychoneuroendocrine mechanism. J Altern Complement Med. 1995 Fall;1(3):263-83.