Thor Bjornsson (Hafþór Júlíus Björnsson) plays Gregor Clegane in the hit HBO show Game of Thrones and his massive size isn't based on a small diet plan.
The Mountain Who Rides posted on Instagram his entire meal plan:
7:30am Breakfast: Eight eggs, 200g of oats, blueberries, strawberries and avocado.
9:30am Second Breakfast: 400g of Beef, 400g of sweet potatoes, and a handful of spinach and greens.
11.50am: Glutamine and BCAA.
Noon Lunch: 400g of chicken plus 400g of potatoes, with greens and some fruits.
2:00pm Snack: A shake consisting of 50g oats or sweet potatoes, 2 bananas 150g Kelloggs Rice Krispies, frozen berries, a handful almonds, peanut butter and glutamine .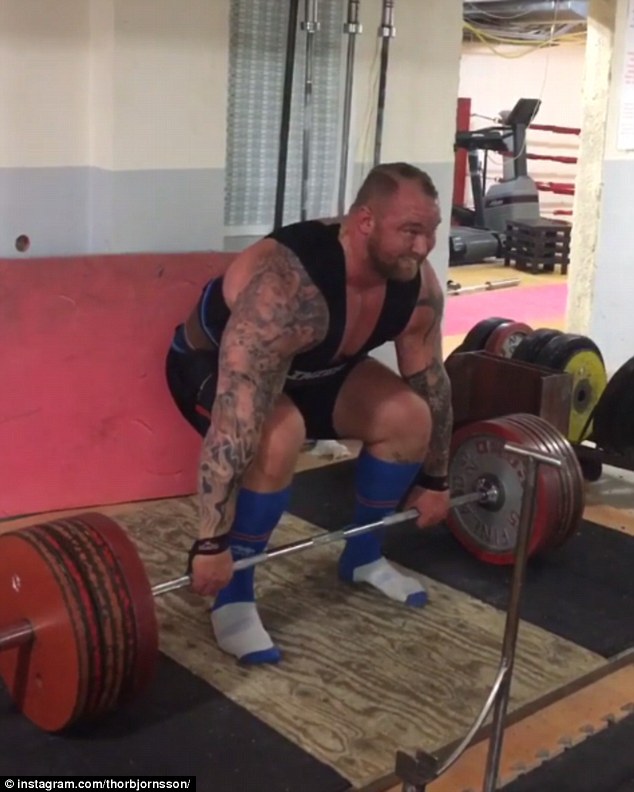 2:30pm: Strongman training and more supplements.
5:30pm Snack: 60g of protein and two bananas.
6:00pm Dinner: 500g of beef with potatoes and greens.
8:30pm Second Dinner: 500g of salmon plus 500g of sweet potatoes.
10:30pm Late Night Snack: Six eggs with avocado, almonds and peanut butter.
Thor says that he drinks a lot of water throughout the day, plus juices to get in more calories. He also added that in addition to this massive food intake, he also snacks on more protein or a few more raw eggs in the middle of the night.
The Icelander has been Europe's Strongest Man two years running and has placed in the top three of the World's Strongest Man for the past four years. Perhaps, he'll take the crown for the World his next go at it.
This is definitely a dietary lifestyle that isn't for everyone!